About the project
The vision for Bloor & Dufferin is a truly mixed-use community. New office, retail and residential space alongside new public areas and parkland will infuse the existing fabric of the neighbourhood with a new energy and limitless opportunities.
To ensure we stay on target we've developed a series of Guiding Principles to direct us through each step of the journey. Read more about our Guiding Principles and the journey so far.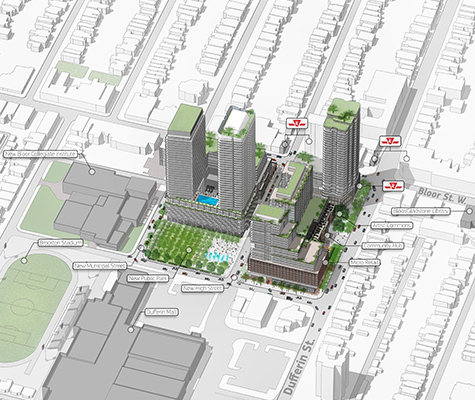 Aerial Rendering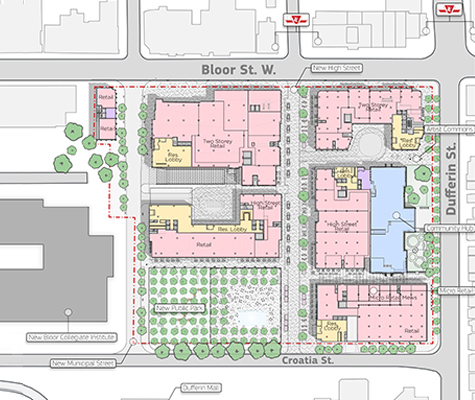 Ground Floor Retail Plan
Development Update
On April 15th, 2019, our team resubmitted revised plans representing an evolution to our collective vision for Bloor & Dufferin. The changes reflect the feedback we have received from the community and City staff, including retention and incorporation of further heritage assets, increased connectivity by way of a direct subway connection under Bloor Street into Dufferin Station, further community-oriented uses included a new urban farm on site, as well as modifications to the built form and reductions in height and density. To learn more, download the application materials here  or read our in-depth blog post.