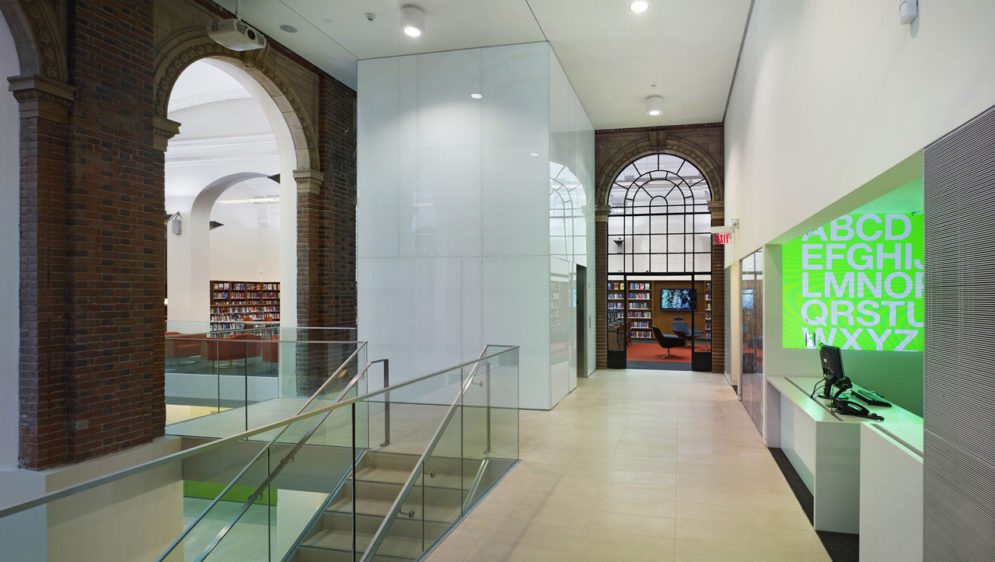 24 / 07 / 17
Get to Know Bloor & Dufferin: Bloor/Gladstone Library
In the heart of Bloor & Dufferin lies the historic Bloor/Gladstone Library, an oasis of calm in a bustling neighbourhood.
It was designed by Toronto's Chapman and McGiffin Architects in the Italian Renaissance style and was the largest branch of the Toronto Public Library at the time of its construction. In 1993 Bloor/Gladstone library was placed on the Toronto Historical Board's Inventory of Heritage Properties.
The library is made up of two distinct structures, the original building and the contemporary addition. Large bay windows, decorative masonry and patterned glass throughout have helped earn the branch a number of national and international architecture awards and high praise from neighbourhood residents and visitors alike as the best place at Bloor & Dufferin to hide out with a good book.
An expansive restoration was undertaken from 2006 to 2009, during which time Bloor/Gladstone Library became the first public building in Toronto to include a green roof. These renovations were designed to highlight the juxtaposition between old and new materials, honouring the heritage of the original building (heavy masonry and historic plaster detailing) and highlighting new materials like steel and tempered glass. The result is a library that parallels the aesthetic of its community, a meeting of old and new.
Being a library, Bloor/Gladstone Library includes quiet study rooms, a meeting room, group study areas and lots of reading lounges. It also includes two restored fireplaces and an enclosed outdoor reading garden. And those are just the listed amenities, this 100 year old building is home to dozens of nooks and crannies that are begging to be explored. It's a dynamic, calming place where young and old can come together to relax and appreciate the books and architecture of the past and present.
Bloor/Gladstone Library is a branch of Toronto Public Library, located at 1101 Bloor Street West, Toronto, Ontario. For more information on Bloor/Gladstone Library visit http://www.torontopubliclibrary.ca/detail.jsp?R=LIB06