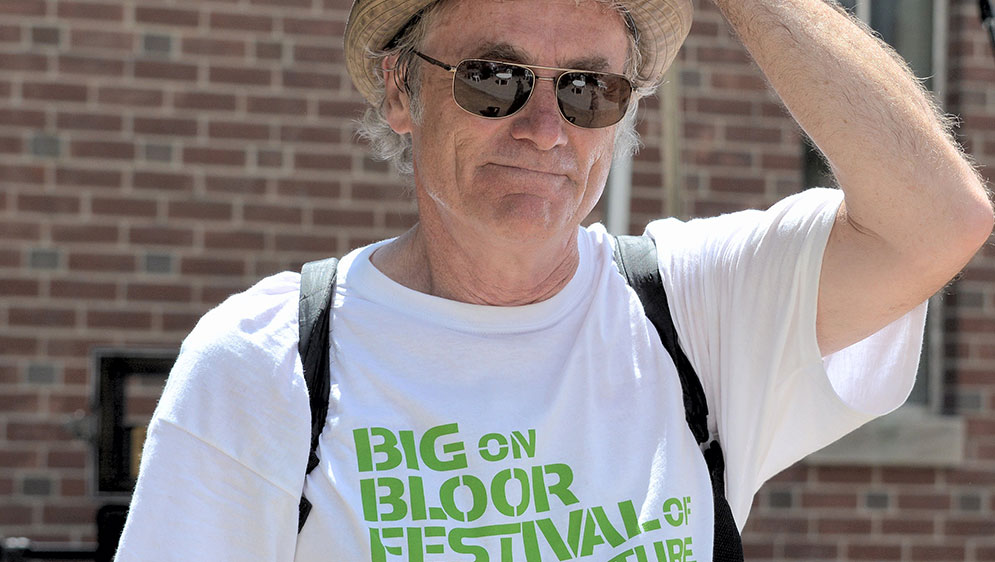 29 / 07 / 17
Get to Know Dougal Bichan: BIG on Bloor Festival Advisor and Consultant
We recently sat down with a few of the people behind the BIG on Bloor Festival. Here's what Dougal Bichan, former Festival Director and current Festival Advisor and Consultant had to say about BIG on Bloor and it's namesake neighbourhood.
What's your favourite part of Bloor & Dufferin?
That's a tough question. If I have to narrow it down to one, I would have to say the Dufferin Grove Park and the Thursday afternoon organic market.
How long have you been here?
I moved here in 2001.
What's your favourite thing to do at Bloor & Dufferin?
Walk the streets and see the people.
Do you have a favourite attraction or place to eat?
There are several – Ransack the Universe, TOWN and the Burdock Music Hall. For restaurants – Café Stella, Duffy's and Orchard.
What's something people might be surprised to learn about Bloor & Dufferin?
There are several. This was once the only place in this part of Toronto to get a drink. It was between 2 dry areas to the East and West. Before Dufferin Mall was built, it was the site of a horseracing track.
What's your role at BIG on Bloor?
I am a Consultant and Advisor this year. I was the Festival Director up until last year.
How long have you been participating?
Since the beginning in 2008. I became the Director in 2010.
What's your favourite part of the festival?
My favourite part is around about 2 or 3 in the afternoon on Saturday when everything is all set up and running smoothly. Other than that, there is the music and art and all the variety.
Why is BIG on Bloor important?
The festival represents the people of the area coming together and working together to make this a better neighbourhood. Many different people and stakeholders helped to make this happen.
Thanks!