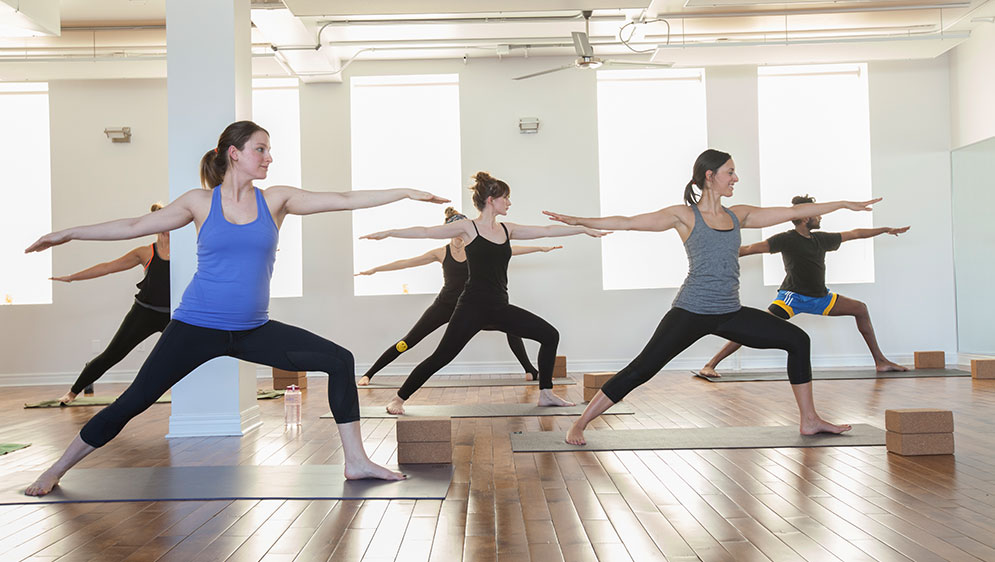 07 / 08 / 17
Get to Know Bloor & Dufferin: Union Yoga + Wellness
Get to Know Bloor & Dufferin: Union Yoga + Wellness
There's a good reason why Union Yoga + Wellness is the only wellness studio at Bloor & Dufferin. The Top Choice Awards rated Union as the Top Yoga Studio in Toronto in 2016 and 2017 and unsurprisingly they truly practice what they preach.
Union is known for its welcoming atmosphere, fun and challenging classes and professional instructors. They offer over 55 classes a week, including hot, warm and regular temperature yoga, Pilates, restorative and beginners yoga and pre and post-natal classes. Pilates, meditation, massage therapy, and Reiki workshops are available and registered massage therapy and comprehensive teacher training programs are also offered.
Given the comprehensive offerings in studio you'd be forgiven for thinking the wellness stops at the door, but a large part of the Union Yoga + Wellness mission is giving back to the Bloor & Dufferin community.
Union offers Energy Exchange programs where students can exchange work at the studio in return for classes, and free classes are donated to various local charities and schools. Union also frequently holds events and special classes in support of Sistering, a not-for-profit that supports homeless, under housed or under earning women. All gender change rooms are available at Union. And to further promote safe and welcoming spaces consent cards, which indicate whether or not instructors may physically adjust a student's form, are provided to all students prior to class.
If you think you could benefit from a little wellness you'd be hard-pressed to find a more authentic space.
To learn more about Union Yoga + Wellness visit http://www.unionyogastudio.ca