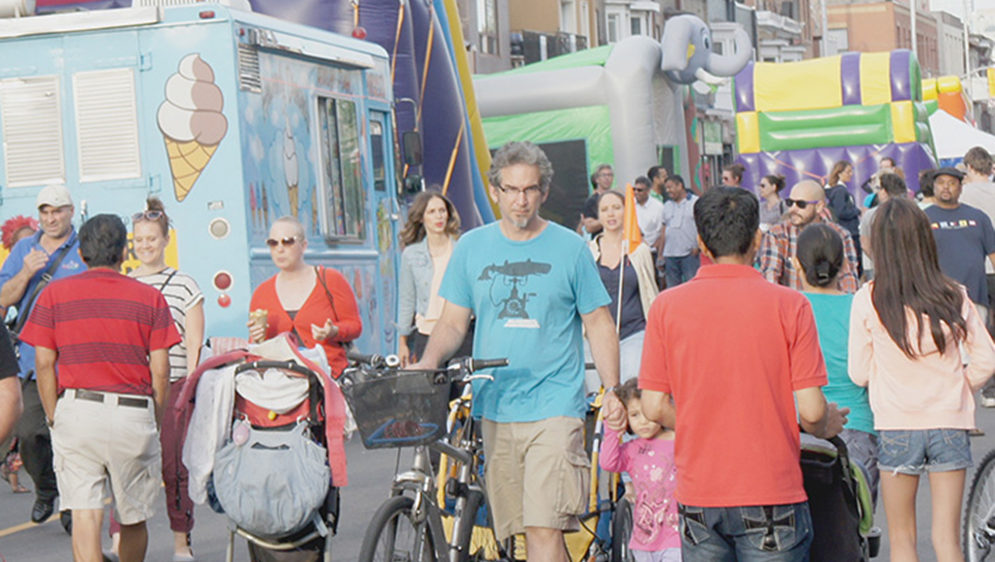 04 / 08 / 17
Fun in the Sun at the Annual Bloorcourt Festival
Get Some Sun on the Sidewalk at the Bloorcourt Festival
Bloor & Dufferin is a lively community hub that's home to restaurants, shops, markets and plenty of greenspace. On a normal day the neighbourhood is never short on pleasant diversions, but during the annual Bloorcourt Festival the possibilities are endless.
The Bloorcourt Festival is one of Toronto's largest gatherings of artists, musicians, vendors and artisans. The open-air event is situated in the heart of the neighbourhood, on Bloor between Dufferin and Montrose. Local businesses and shops bring their offerings out onto the sunny sidewalk and restaurants, bars and pubs extend their patios to create an inviting, communal atmosphere.
Known as a hub for both emerging and veteran artists, the Bloorcourt Festival also showcases the best of the local scene with live music at each street corner. Visual artists and craft vendors display a wide range of vintage and handmade art, sculptures, garments and more.
The festival also includes a Kid Zone featuring mom-approved arts and crafts, face painting and interactive entertainment like live music, inflatables and dance classes.
The Bloorcourt Festival is an all ages event that truly showcases the best this thriving community has to offer. This year it will take place on Saturday August 26, Noon to 10pm. Admission is free and all are welcome.
To learn more visit: http://bloorcourt.com/bc/artsfair.php#information
See you there!