From the new streets to the park and plaza (POPS), the new vision for Bloor & Dufferin aims to prioritize public space. But perhaps no space better exemplifies our community-oriented vision quite like the new Community Hub being proposed within the Kent School.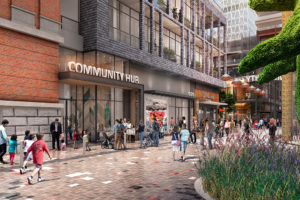 The fully accessible Community Hub may house any number of creative spaces, including but not limited to studios for artists and performers, galleries and event spaces, or creative entrepreneurial spaces. While our team isn't responsible for the design and programming of this space, we will continue to work with the City as they work with the community to determine what this space should become.
For more information about the Community Hub programming process, please contact the City of Toronto at communityspace@toronto.ca.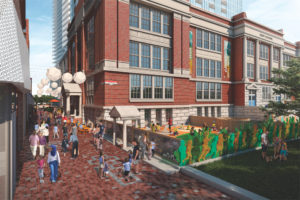 The new daycare will be incorporated into the existing architecture of the Kent School with the goal to create a best-in-class daycare in Toronto. From tall ceilings, to dedicated outdoor spaces for children of different age groups, this daycare will reflect our goal to deliver spaces the community can be proud of.