10 / 04 / 17
The Future of Bloor & Dufferin
Community Park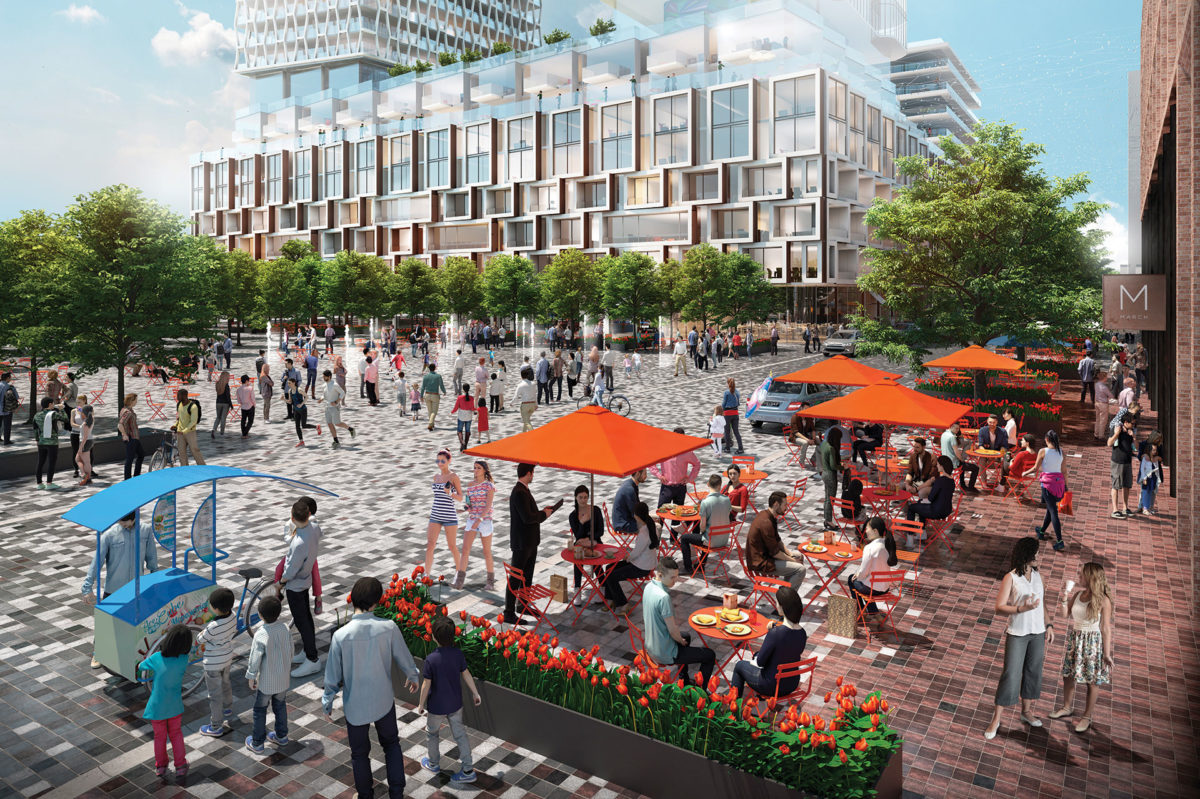 The community park will compliment the existing neighbourhood by adding a partly hardscaped urban gathering space.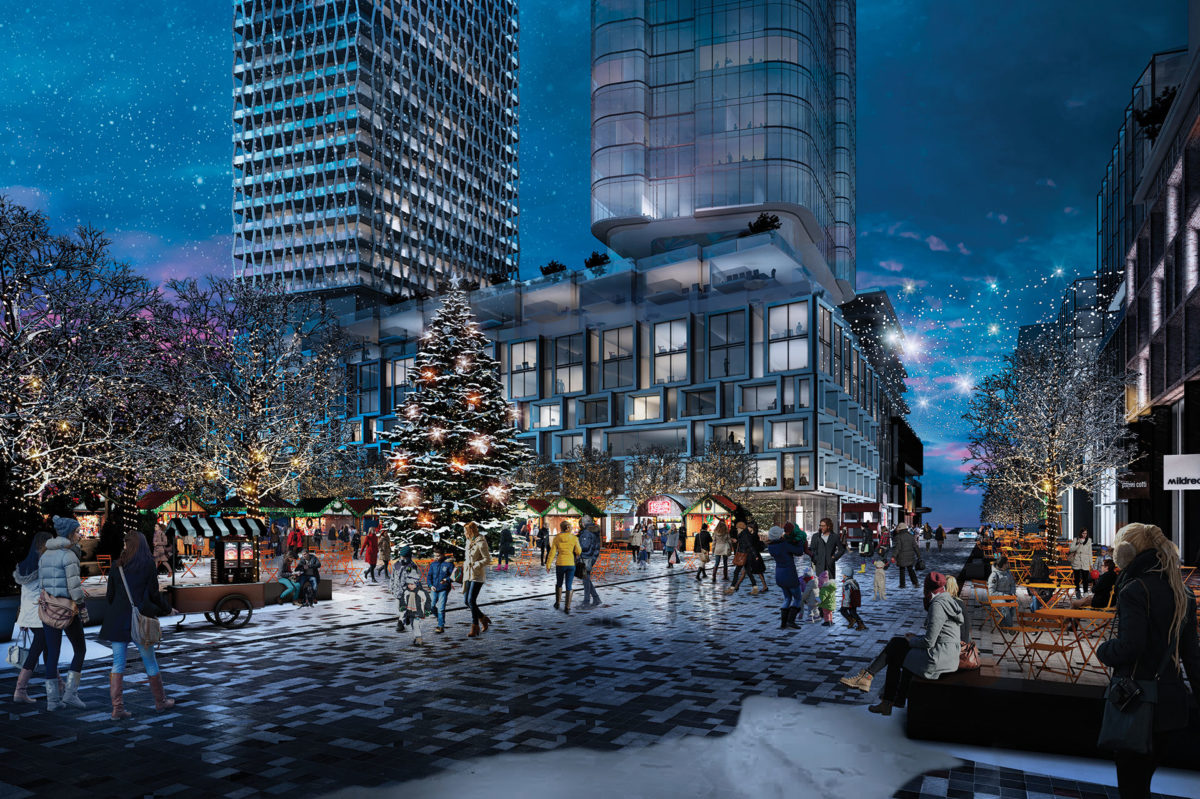 The park will be a bustling, year-round destination designed to support activities throughout all four seasons, including markets, events and festivals.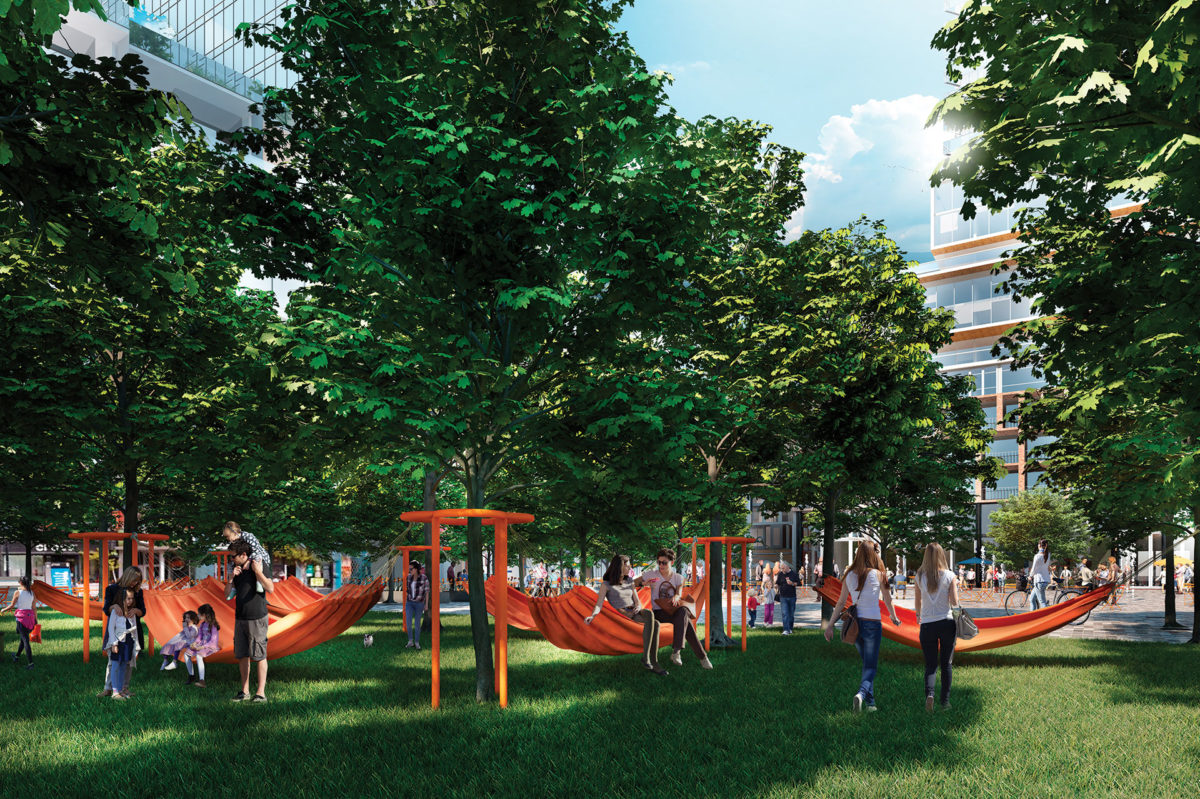 The park's southern exposure will maximize sunlight while its flexible design combining both plaza and greenspace will accommodate for a variety of high and low-energy activities.
Bloor Street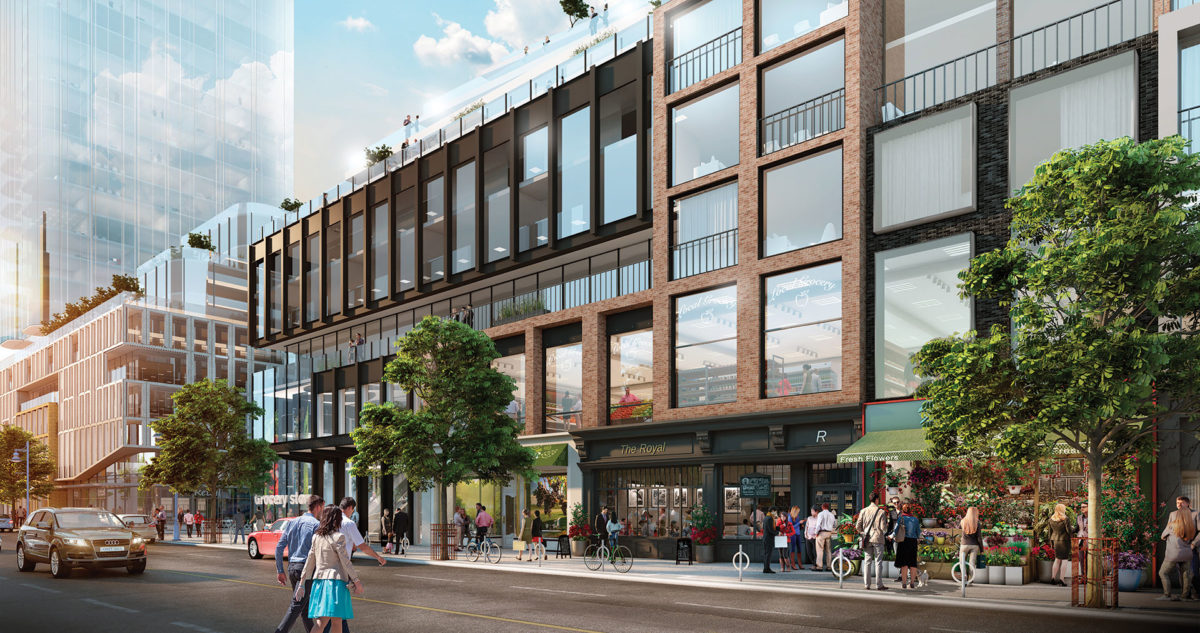 We'll continue to add to the vibrancy of Bloor Street by developing an active streetscape with complimentary retail. Our plan will integrate the south side of Bloor Street with new uses, activity and animation. We'll utilize a variety of building materials and storefronts that create a varied facade to complement the existing urban fabric. New buildings will be stepped backed to minimize shadow impacts and create an inviting pedestrian environment.
Historic Kent School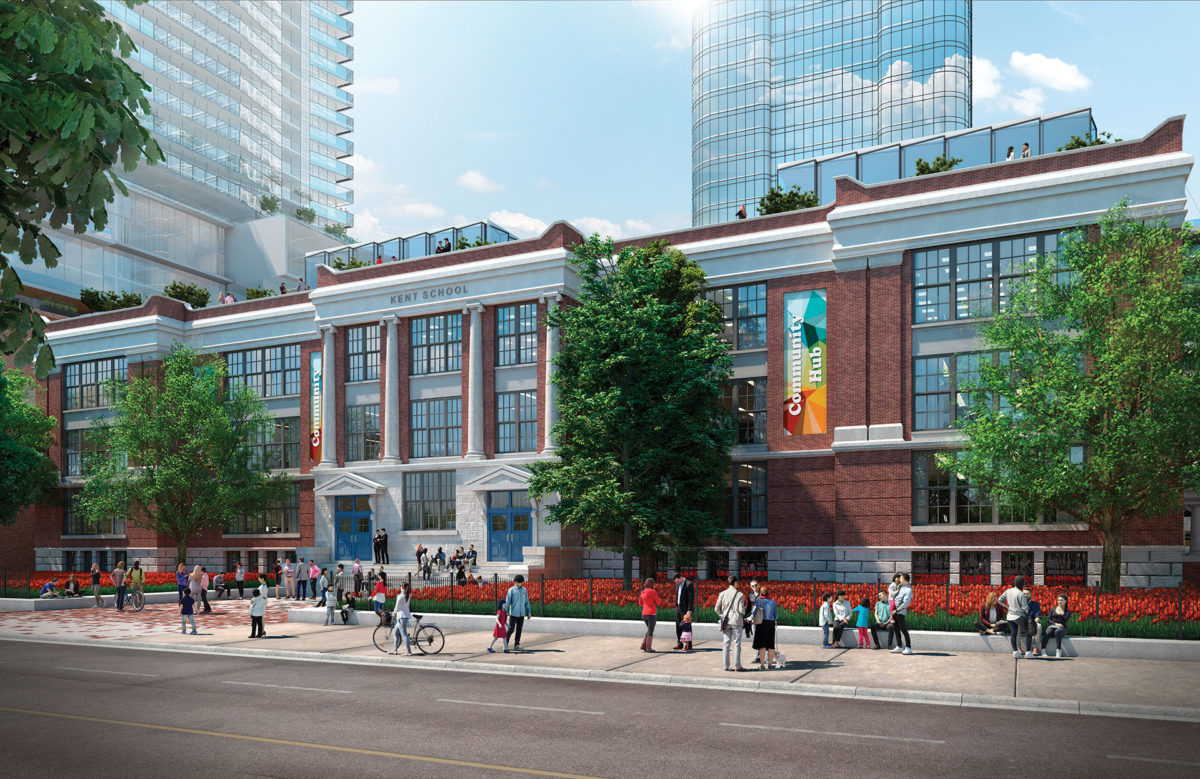 We plan to celebrate the unique heritage of this site by restoring and re-purposing this community asset. The newly restored building could support a variety of uses, including a community hub, incubators, office space or residential lofts. Enhanced landscaping along Dufferin Street will help support any future uses of the Kent School.
Artist Commons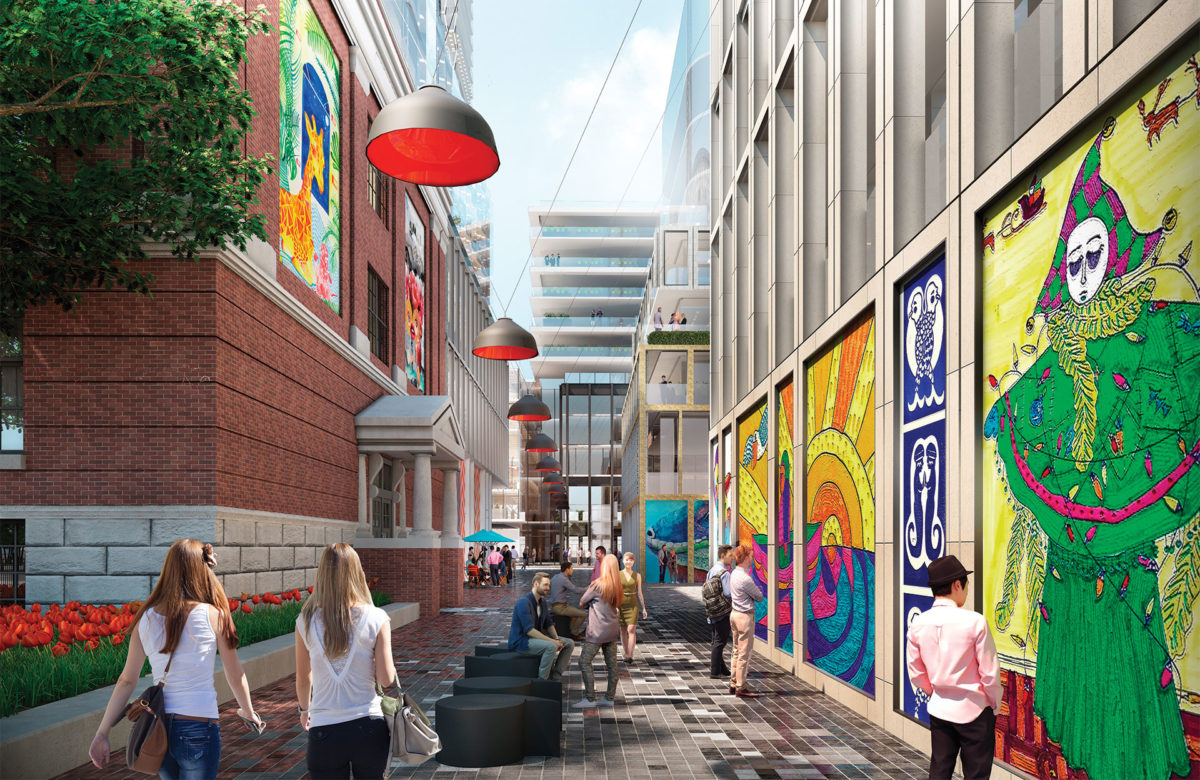 We plan to build new mid-block connections that will create an intimate space for pedestrians to wander. The mews will provide a space for public art that could be stewarded by the local community and provide a unique, ever-evolving venue to showcase local talents and culture.
High Street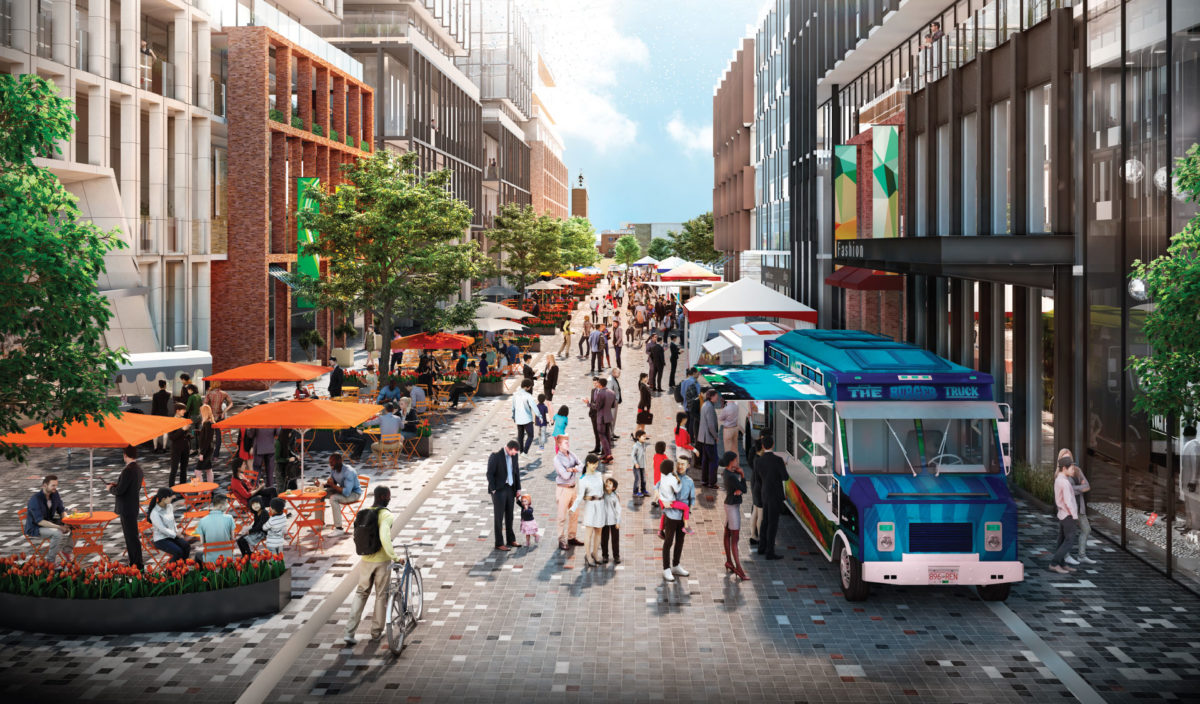 Extending from Bloor Street to Croatia Street, this thoroughfare will serve as the grand promenade of the community and add a new midblock connection. Lined with wide sidewalks and an activity zone, the High Street will invite shops, cafes and attractions to spill out toward the street. Unique streetscape details will ensure benches, paving, overhead lighting, and trees create a unique sense of place that always prioritizes the pedestrian experience and supports a range of activities. On occasion, High Street could host street festivals and markets by closing to traffic and allowing food trucks, vendors and performers to line the street.