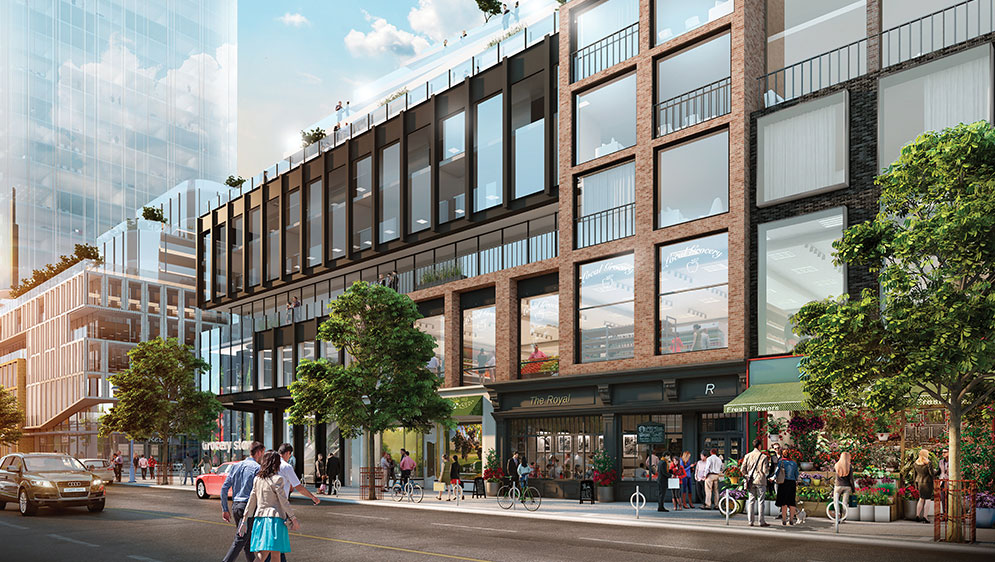 10 / 04 / 17
New Retail & New Lifestyle
We understand the importance of providing a diverse retail and lifestyle experience throughout the development to support business and engage the local community. We envision activating the streetscapes throughout the site with a range of retail experiences showcasing the unique flavour of the neighbourhood.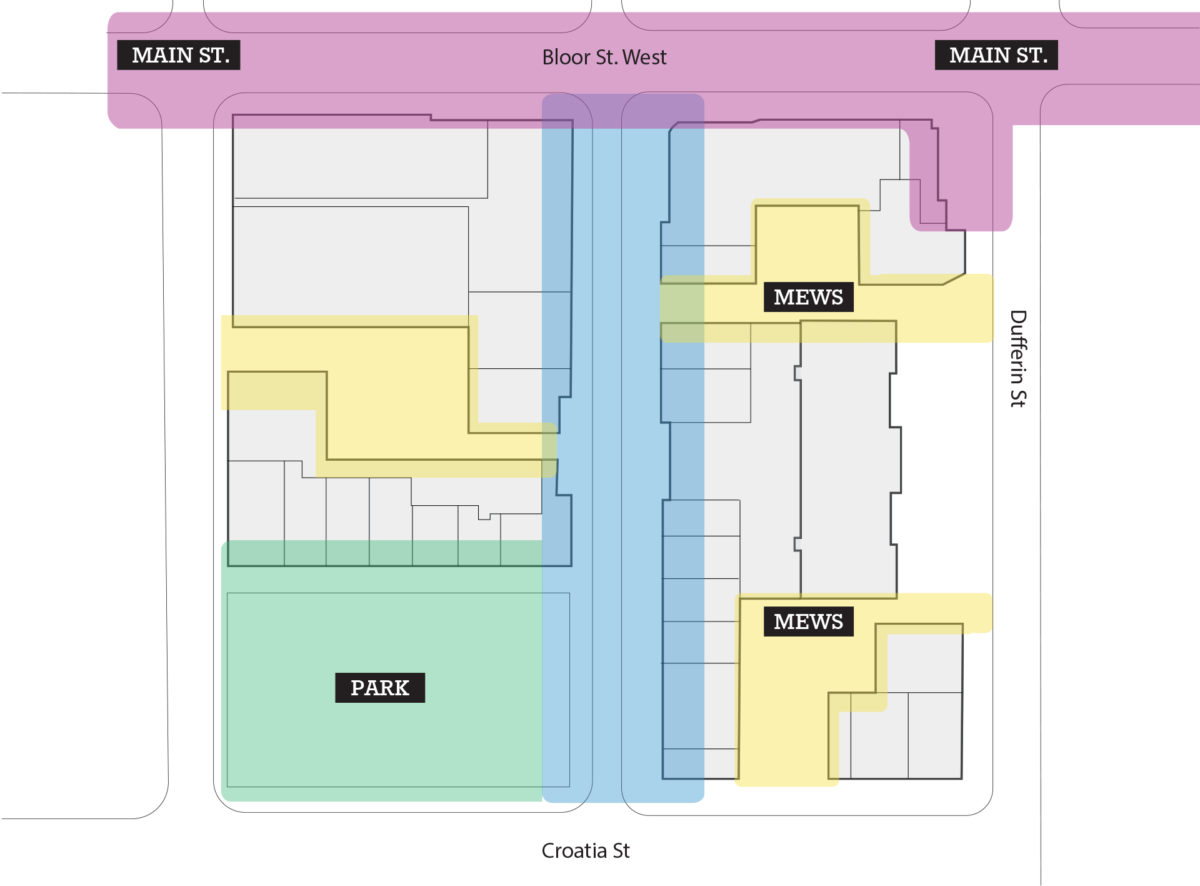 Bloor Main Street
Bloor Main Street will add a vibrant mix of storefronts to reflect the existing character along Bloor Street. The new retail will frame the south side of Bloor and create an animated pedestrian experience that complements the spirit of the neighbourhood.
High Street
Extending from Bloor Street to Croatia Street, this new street will serve as the grand promenade of the community while adding a new mid-block connection. This multi-faceted shared space will be the heart of this new urban quarter – a truly unique addition to the Toronto urban scene. This street is envisioned as a pedestrian focused space that will be supported by special destination retailers (small and medium scaled) and restaurants whose patios will spill onto the boulevard.
The Mews
The Mews are smaller mid-block connections throughout the site. We imagine the Mews offering a more intimate urban experience with boutiques and smaller hospitality opportunities. Cafes, art and craft galleries, and fashion retail will share these spaces with a "living" public art gallery showcasing local artists in the community.